ROCKBROS Cycling Armcover Armwarmer Arm Cover Sunprotection Black
ROCKBROS Cycling Armwarmer Arm Cover Polyester Sunprotection Breathable Size M-XL Black
Properties:
Sun Protection:
The armcover can protect your arm from harmful UV rays.
Breathable:
It comprises of breathable material und is anti-perspirant.

Ergonomic design and Comfort:
It is made of soft and comfortable material.
Washing tips:
Wash with cool water at: 30 °
Do not bleach it, iron it, soak it or wash with strong chemicals.
It is advisable to put it in a washing bag before washing it in the washing machine.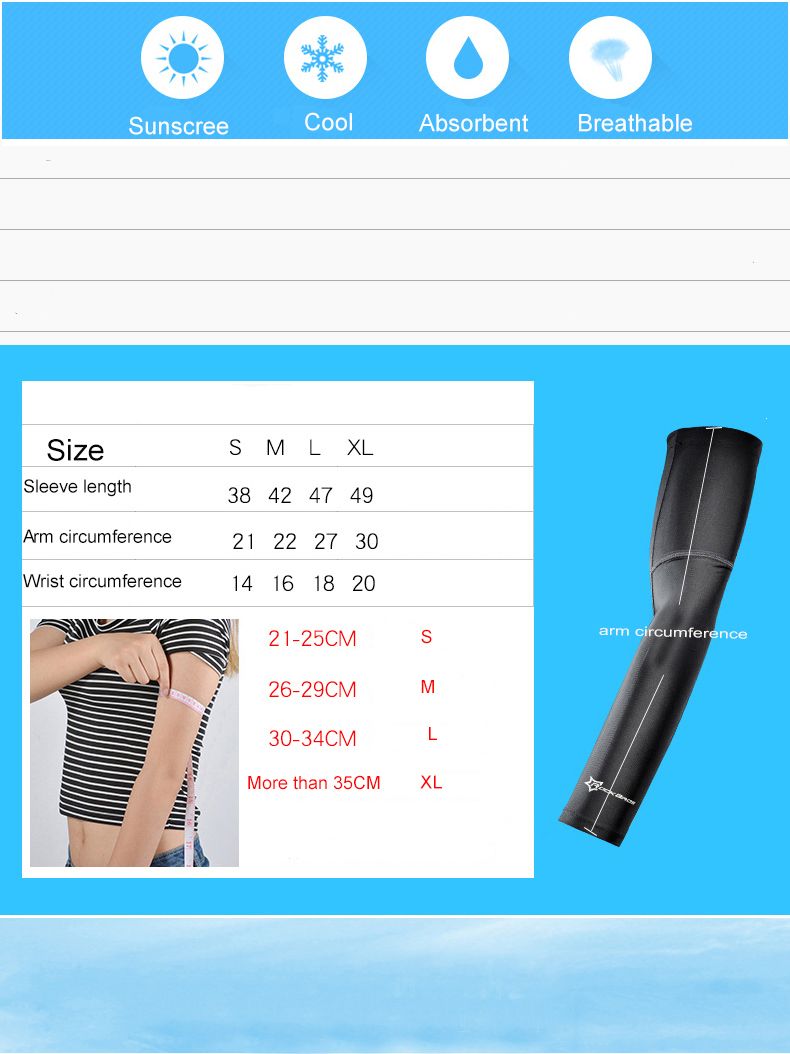 ---
---