RockBros Lock Bicycle Foldable Chain Lock Hamburg Design Antitheft
Product Details: 
Condition:   New
Brand:       RockBros
Size:       Lock: W7cm X H5cm
               Locking Plate: L58.5cm X W1.8cm
Material:    Body: Zinc Alloy + ABS
                  Key: Reinforced Steel
Weight: 630g (inkl. Paket)
Properties:
EXCELLENT MATERIAL: 
The ABS prevent scratches on the paint. The zinc alloy body improves antitheft performance and the steel connection prevents the chain lock from being cut. The key is made of steel, which is durable.
Extendable Body: 
The body of the lock can be extended to lock a few bikes together. Hence one can even lock the seat post easily together with the wheels.   
COMPACT AND MOBILE: 
The lock is small, that allows it to be kept in a saddle bag. One can also lock it onto the seat post.
UNIQUE  CODE: 
Every lock has an unique code.
Caution:
Before changing the code, please read the following instruction carefully!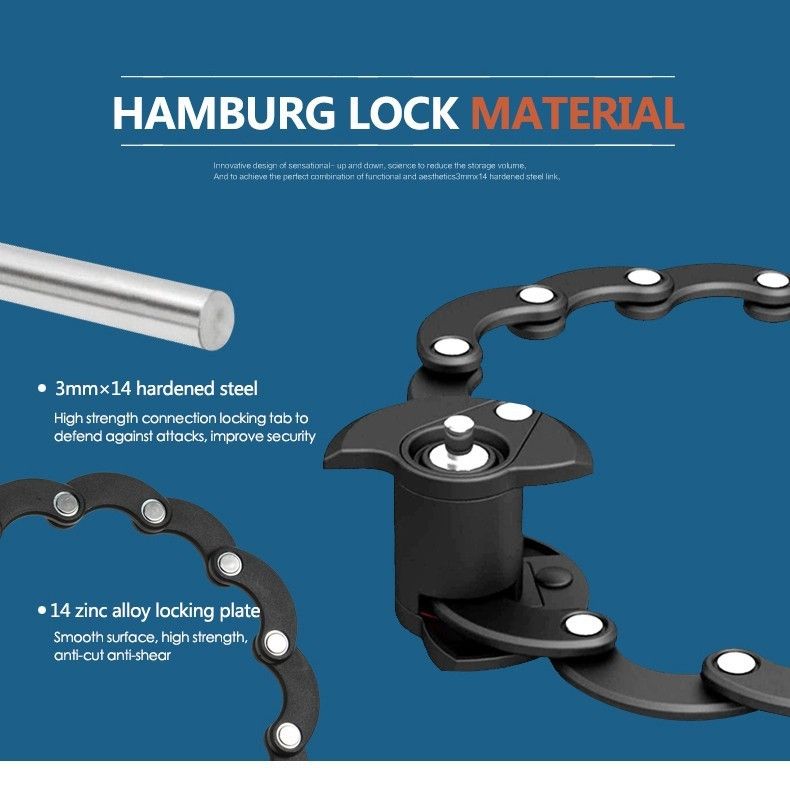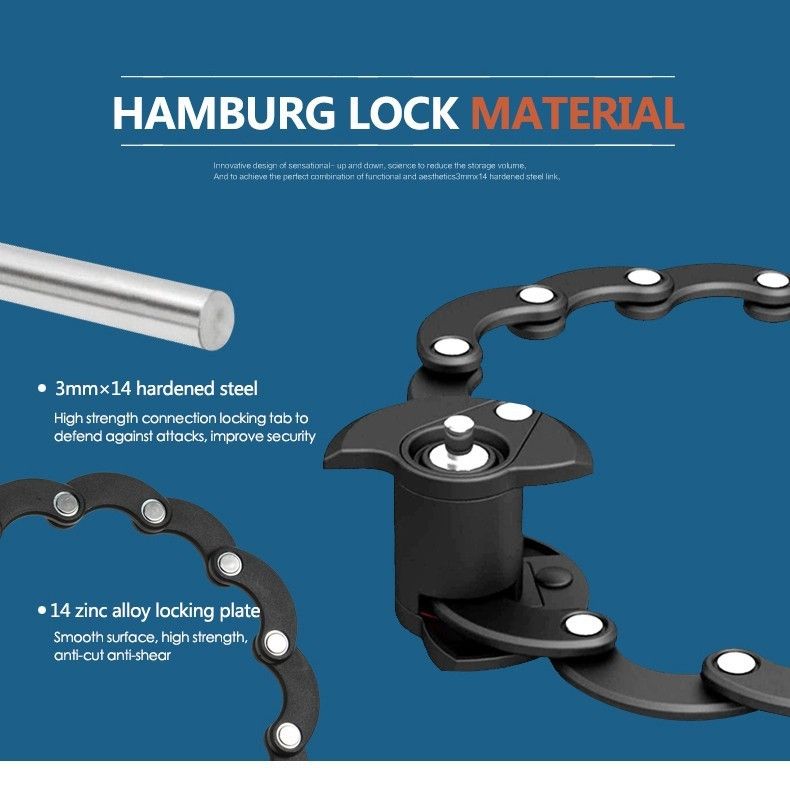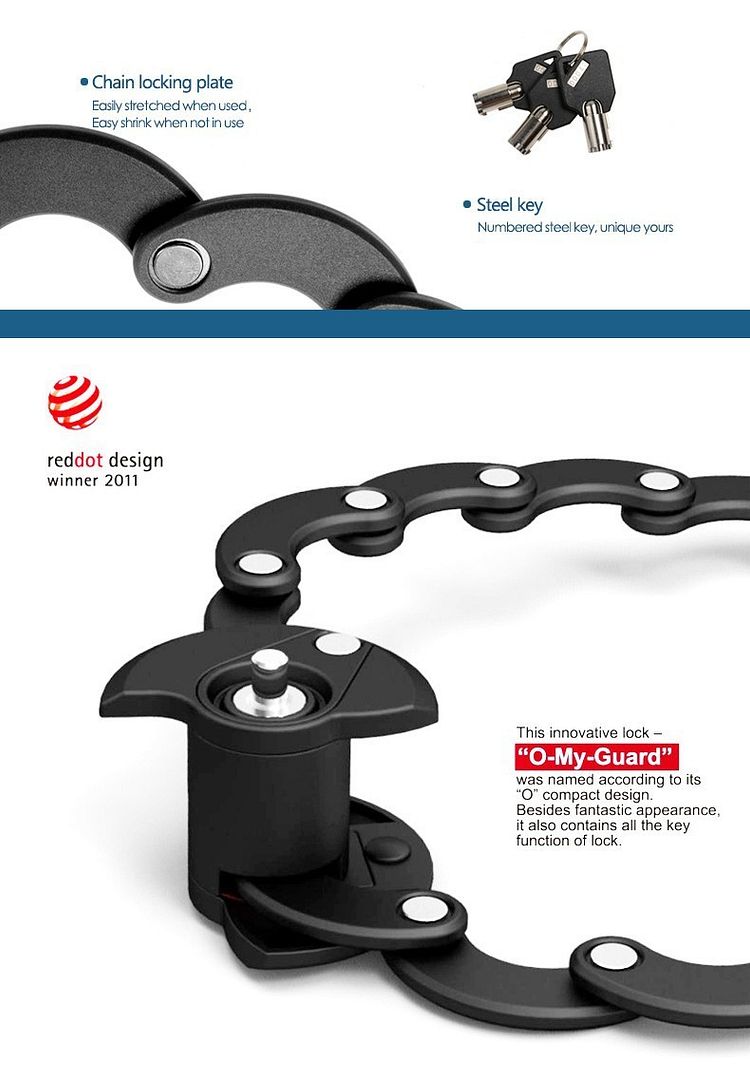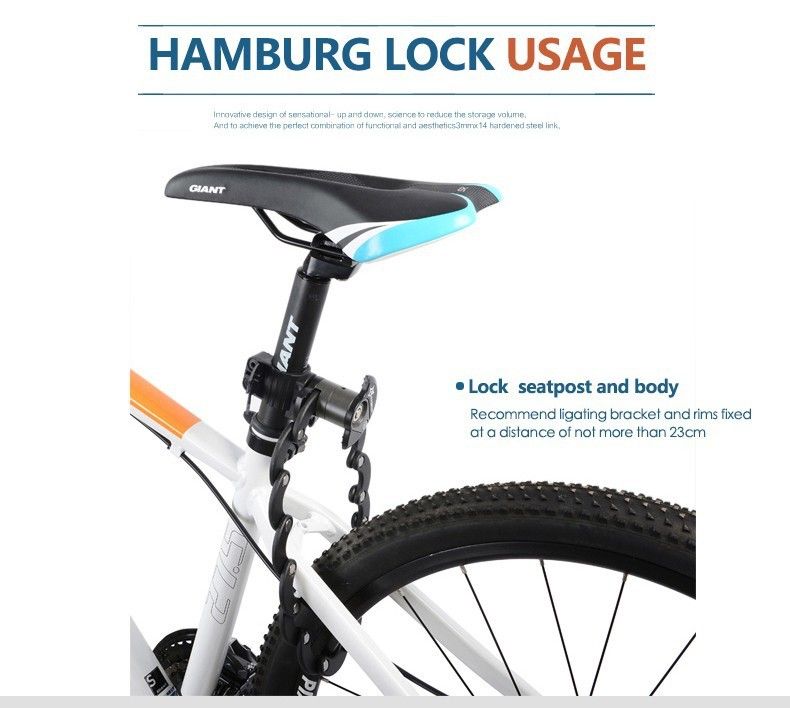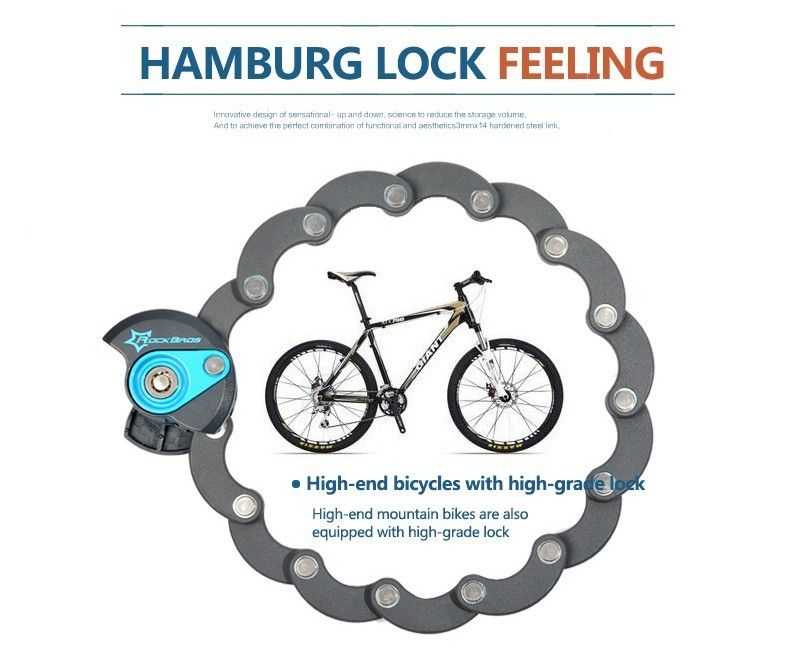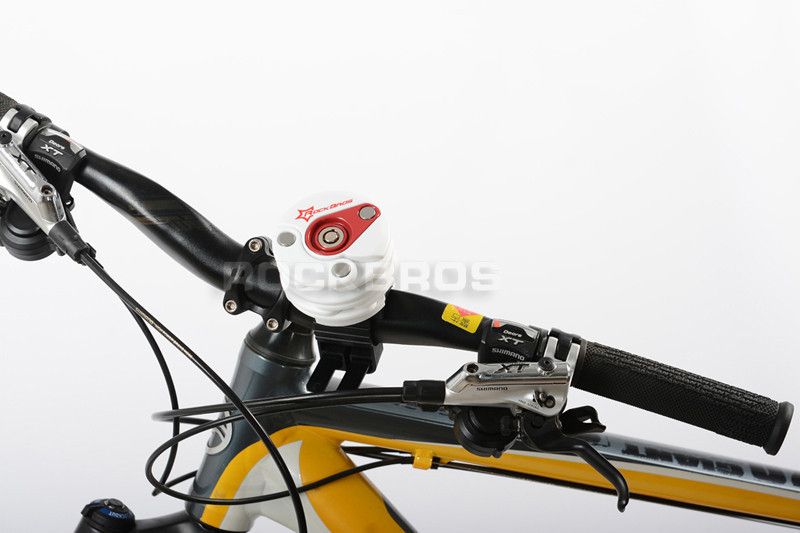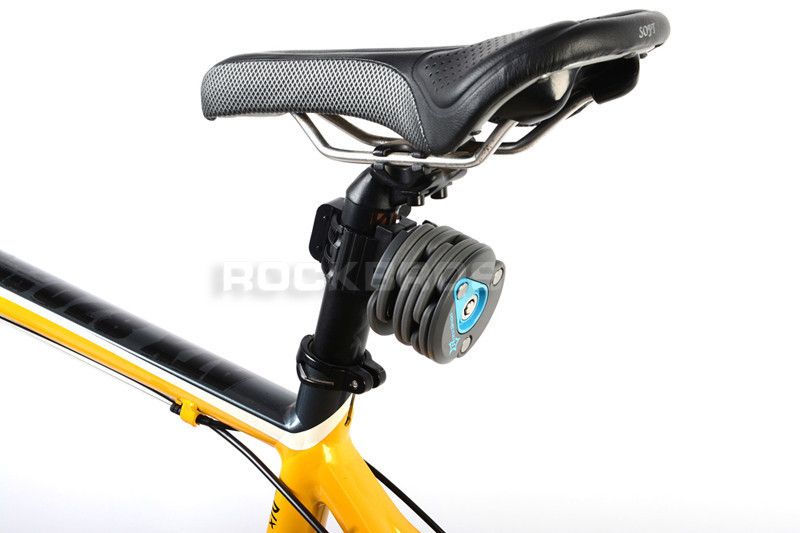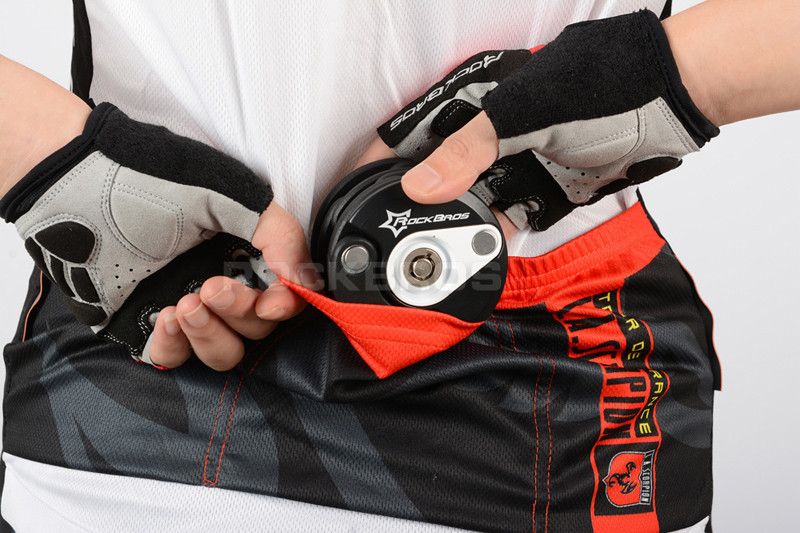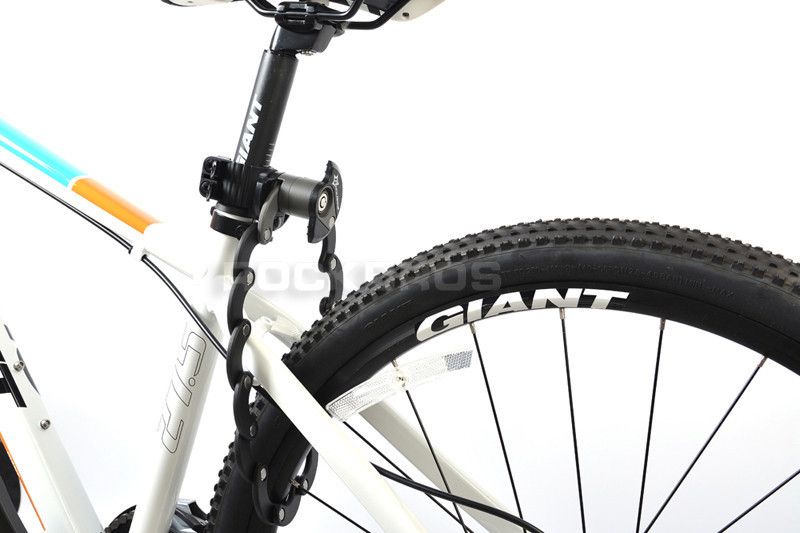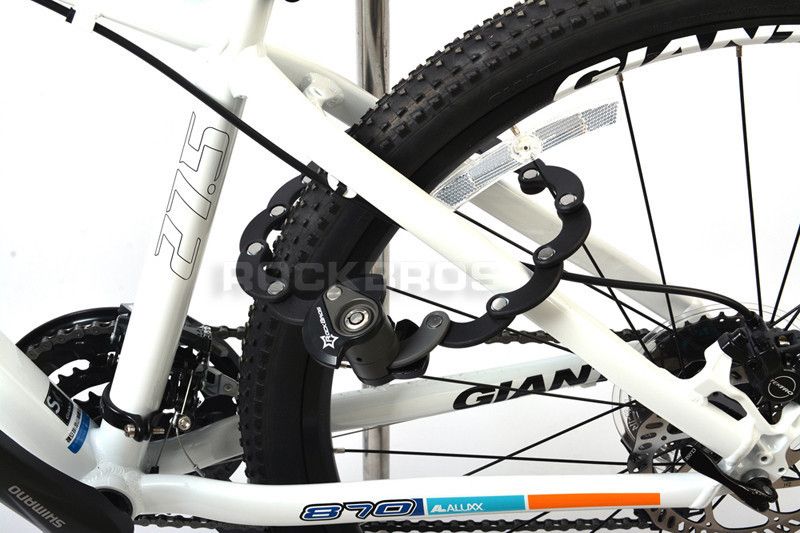 ---
---